Events
Thank you for coming back! Here is Medium Squared up to date news & events.
Medium Squared presents a medium evening with Dr. Karolina at El Arepazo
We had a standing medium event at El Arepazo in Kensington Market (181 Augusta Ave., Toronto, ON, M5T 2L4), on the last Tuesday of June & July 2018,
6-8 pm. Tickets were $60 (including tax) and it included 1 drink, 1 arepa, and access to the event. The Venezuelan arepa is a round, gluten-free cornbread sandwich that is stuffed with a variety of meats, cheeses, veggies, and salsas.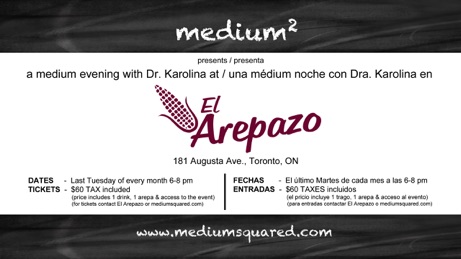 An Evening with Medium Squared
On March 28, 2017 from 6-8 pm, Dr. Karolina and Danielle were invited to participate in "Finding the Healer Within", at The 519 (519 Church St, Toronto, M4Y 2C9), where they answered questions about been mediums and what it takes to keep a clear connection. They also did a group reading and delivered messages from spirits on the other side.
Thank you for joining us at "Finding the Healer Within" at The 519 for this FREE event.
Past Events
Here are past events that we have been part of. Thank you for those who came!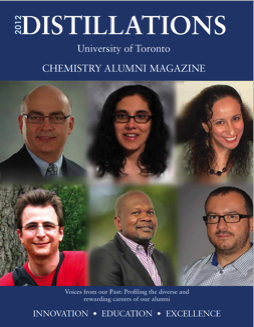 Featured in Distillations Newsletter
Dr. Karolina was featured in the 2012 Distallions Newsletter. A University of Toronto, Department of Chemistry Alumni Magazine, where she talked about her teaching experineces and some grad school memories. To read the full article just follow this Link.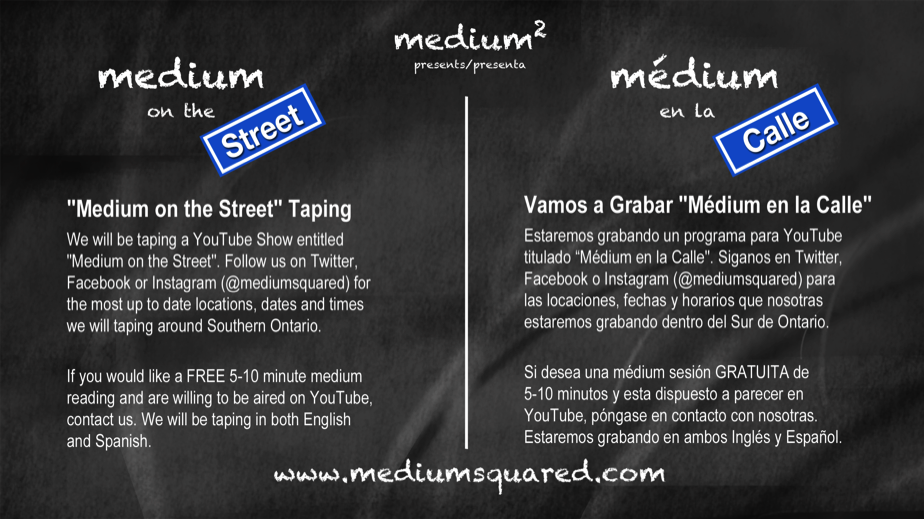 Featured in the IHN Alumni Website
Dr. Karolina was featured in the Institute of Holistic Nutrition (IHN) Alumni of the Month for the month of November in 2018. She answered questions and shared memories of her time at IHN. To read the full article just follow this Link.